STUDENT'S WELCOME RECEPTION (open to all conference participants)
July 21, Sunday, 16:00h at the Science Museum of the University of Porto (Praça Gomes Teixeira)
Transportation from Conference Venue will be provided (departure at 16:40). Organized by the SPIE' student chapter of the University of Porto (SPOF)
PORTO WINE RECEPTION (open also to students)
July 22, Monday, 19:00h at the Gardens of the Faculty of Science of the University of Porto
PORTUGUESE MUSIC (open also to students)
July 23, Tuesday, 19:00h
CITY AND THREE BRIDGES RIVER TOUR AND VISIT TO PORTO WINE CELLARS
July 24, Wednesday, Departure from conference venue at 16:30h (1st departure at 16:30 sharp; 2nd departure 17:15)
CONFERENCE DINNER
July 25, Thursday, 20:30h at Hotel HF Ipanema Park
PORTUGUESE FOLK MUSIC AND DANCES
July 26, Friday; 13:30h
OPTIONAL POST-CONFERENCE TOUR
July 27, Saturday
"Douro Vignards' River Cruise"
08h30 - Gathering of the passengers at S. Bento train Station (in the center of town)
09h00 - Departure of the train to Régua (bus might be used in alternative depending on weather or traffic conditions)
11h30 - Arrival to Régua and boarding to the River Cruise ship at Cais da Régua
12h00 - Departure to Porto
13h00 - Port Wine tasting and appetizers
13h30 - Lunch on board
14h00 - Carrapatelo Dam (Unevenness of 35 meters)
16h00 - Crestuma/Lever Dam (Unevenness of 14 meters)
18h30 – Arrival back to Porto at Cais de Gaia
Both S. Bento Station and Cais de Gaia are easily reachable by metro
Price per Person – 56€ (minimum of 60 participants)
For reservations please email, as soon as possible, D. Luisa Mendonça (llm@inescporto.pt). If the tour do not reaches the minimum number of participants information on reservation of regular tours will be provided.
_______________________________________________________
Othe optional tours (
accompanying persons
):
<![if !word & !ppt & !excel & !vml]><![endif]>
Examples/Sugestions:
Tour to Douro' wine region
<![if !word & !ppt & !excel & !vml]>

<![endif]>
Including cruise Porto-Pinhão (a rather beautiful region in upper Douro where many of the most famous Port wine houses have their quintas -estates-) and return from Pinhão to Porto by train (CP' historical trains)
Lunch on-board included. Departure early morning and return late afternoon
Indicative price per person 90€
Tour Full Day Porto
<![if !word & !ppt & !excel & !vml]>
<![endif]><![if !word & !ppt & !excel & !vml]>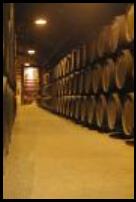 <![endif]><![if !word & !ppt & !excel & !vml]>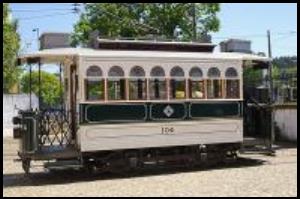 <![endif]><![if !word & !ppt & !excel & !vml]>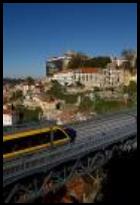 <![endif]><![if !word & !ppt & !excel & !vml]>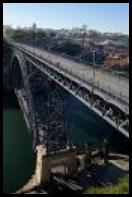 <![endif]>
Guided visit to Port Wine cellars with degustation, Cruise in Rio Douro, Lunch, Ribeira, Square of the Infant, Miragaia, Estuaryof Douro River, Castelo (Castle) do Queijo, Av. Boavista, Square of the Republic, Av. Aliados, Porto' Cathedral and Street of St. Catherine -
Indicative price 50€/person weekdays; 55€ weekends, including lunch.
Tour 1/2 day Braga
<![if !word & !ppt & !excel & !vml]>

<![endif]>
Guided visit: historical center, handicraft exposition, visit to the Sanctuary of Bom Jesus do Monte: Indicative price 40€/person, week days; 45€/person, weekend
Tour 1/2 day Guimarães
Guided visit: historical center, castle, Chapel of S. Miguel and Paço of the Dukes of Bragança - Indicative price 40€/person , week days
Tour Santiago de Compostela (Galicia, Spain)
<![if !word & !ppt & !excel & !vml]><![endif]><![if !word & !ppt & !excel & !vml]><![endif]>
Guided visit full-day to Viana do Castelo, Valença and Santiago de Compostela (8 hours length):Short visit to Viana do Castelo. Short visit to Valença of the Minho (intra walls). Lunch stop in Vigo (sea harbour). Travel through Rias Bajas toward Santiago de Compostela. Walking guided visit to Santiago de Compostela including the interior of the Cathedral (maximum visit length 3 hours and 30 min).

<![if !vml]>